The Awesome Twosome Performing in Austin!
Sunday May 21, 2023 at 5:00 pm CST
Bates Recital Hall, 2406 Robert Dedman Drive, Austin, TX 78712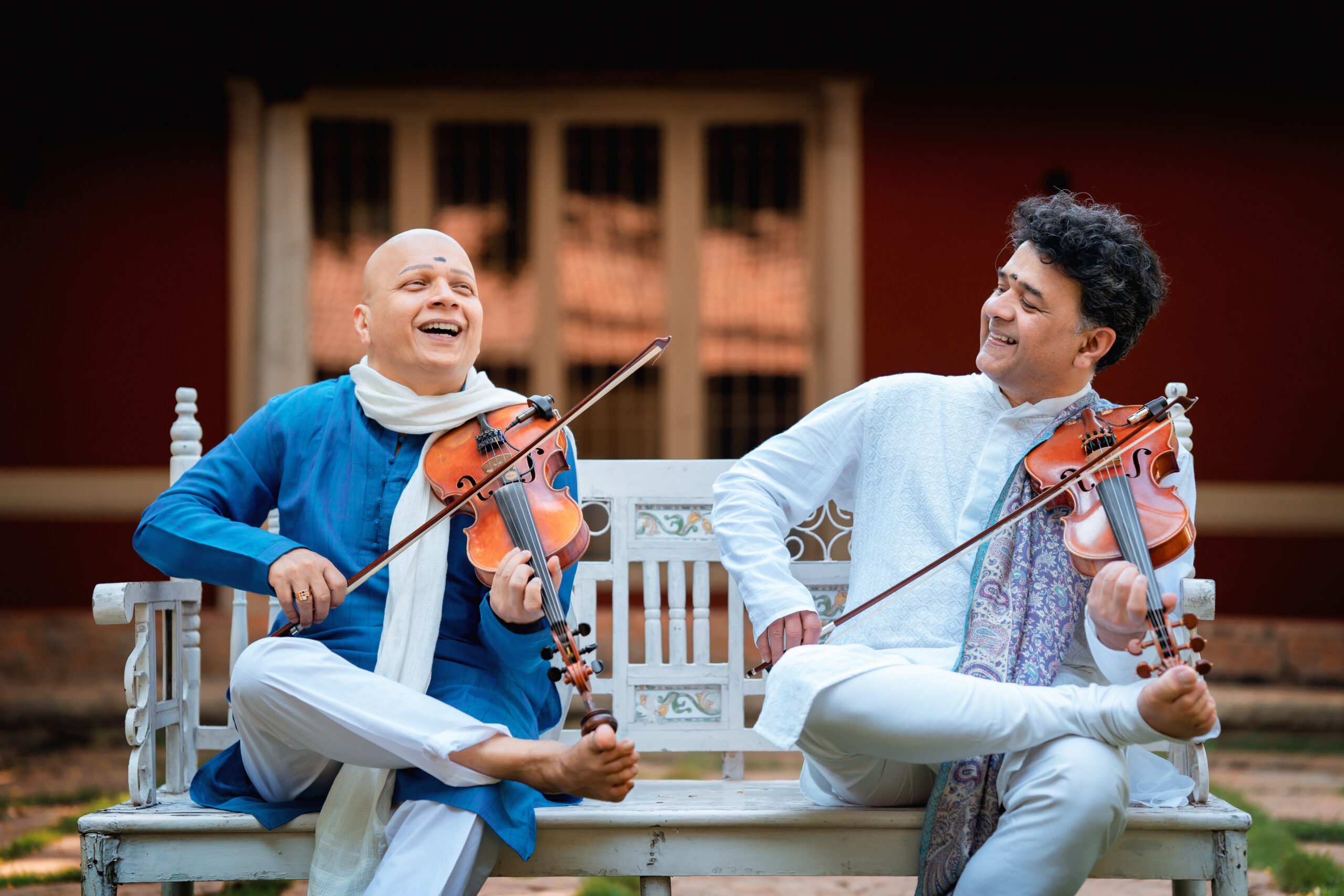 This dynamic violin duo are among the leading exponents of the Carnatic violin and the most recognized names in the current generation of collaborative music.
Ganesh Kumaresh have been the only violin duo to have performed for more than fifty years together. The brothers have carved a niche for Indian instrumental music with their impeccable and remarkable technique both in playing the instrument and in interpreting the musical forms. Their music is laden with virtuosity and brims with soul stirring creativity, soaked in classicism. Their ability to play across genres allows a rarely seen global appeal for their music. The other dimensions of the artists include Music Direction, Production, Acting.
For Ganesh Kumaresh, the corner stone of this art form is "Manodharma" and they truly believe that every artist should bring in his / her own ideas. Their deep-rooted strength in playing Carnatic Music in the traditional way has made them the favorites with the purists as well as the uninitiated. Their strict adherence to classicism and their virtuosity with an innovative approach in their presentation has earned the appreciation of thousands of music lovers across the globe. The brothers have given new dimensions to the realm of music and have brought out a refreshingly original content and style for this form of art. Having performed in several top notch global festivals, their creative idiom is international in nature and their communication through music crosses all boundaries. Their musical caliber is recognized worldwide. They have been responsible in making violin, which was all along considered a mere accompanying instrument, occupy the centre stage of a concert platform.
Accompanying Ganesh Kumaresh are:
Vidwan Kulur JayachandranRao on mridangam
Vidwan Trichy S Krishnaswamy on Ghatam